Forthcoming Events
Please email for further details regarding any of the above exhibitions.
Once again Nicolas will be running the very successful carving courses at The Old Dairy Farm, Upper Stowe, Northampton.
Places are limited to six so book early to avoid disappointment.
Three Day Course 24th, 25th, 26th August 2013
Two day Course 14th 15th September 2013
Public Commission in London
Nicolas's latest public art work was unveiled by his Most Reverend Vincent Nichols Archbishop of Westminster at midday on Saturday 28th April. The work is sited at Church Green, Poplar, East London. It has been commissioned by the Catholic Church and paid for by Bellway Homes Limited.
The work is made from Scottish Whinstone Granite with electrical light at its core. It sits in an egg shaped square with 12 granite seats set around its rim. The work stands 6m × 4m × 3m.
For further details please drop Nicolas a line.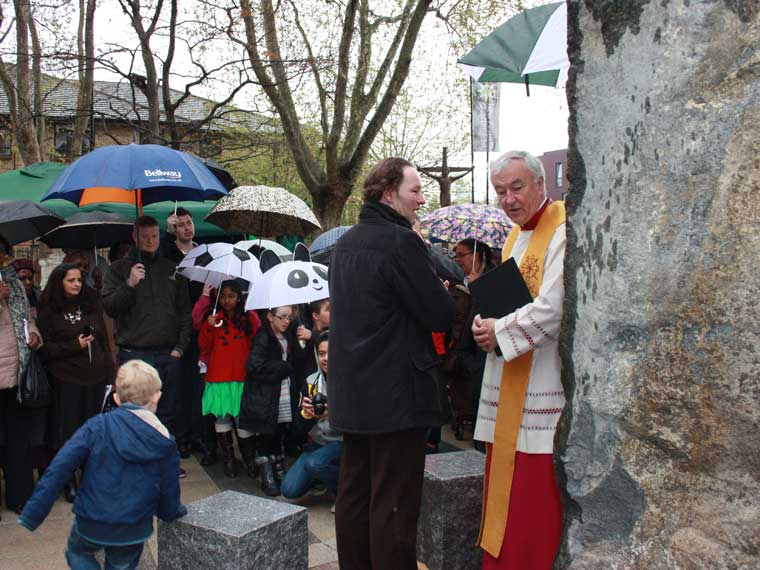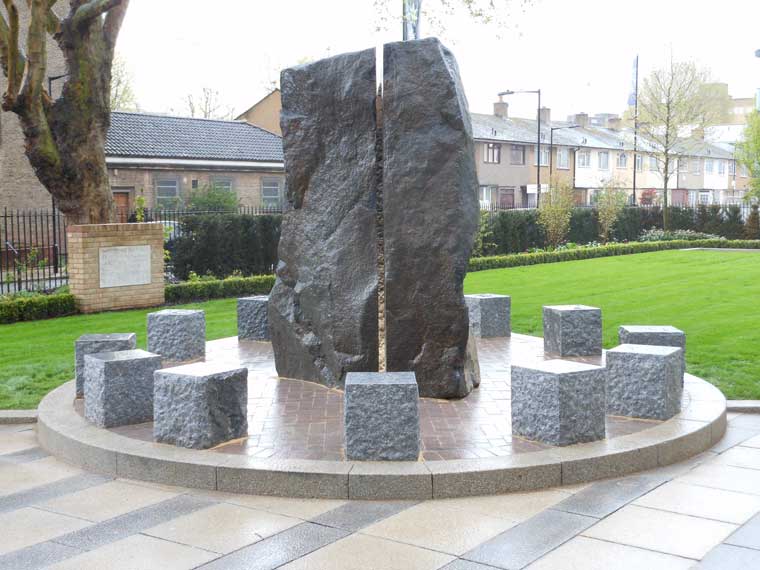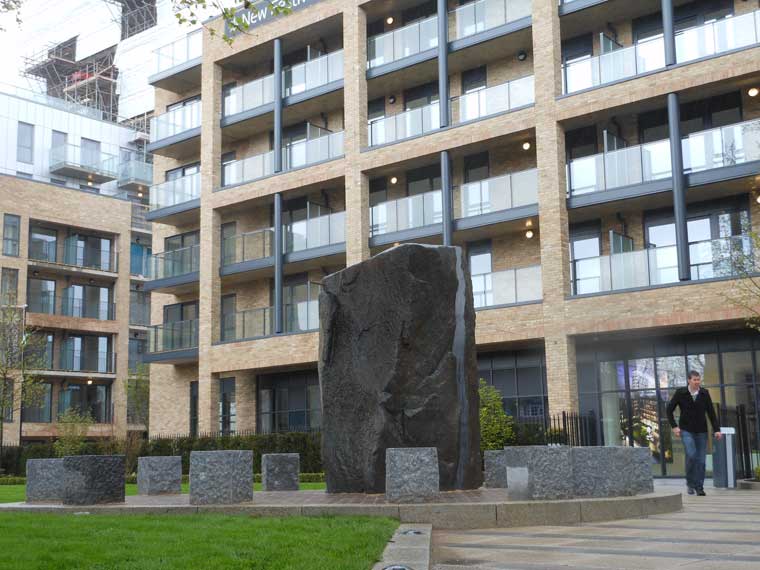 International Sculpture Show
Nicolas was invited to take part in an International Sculpture Show that took place at St. Agostino, Pietrasanta, Italy between 26th March - 10th April 2011. Nicolas was one of 25 sculptors from 12 different counties that reflected the diverse International flavour of European Sculpture today. There was a comprehensive colour catalogue to accompany the show.

Nicolas would like to thank Creative Northants in Northamptonshire who awarded him one of their Bursary Grants to help facilitate this opportunity.
Nicolas becomes the winner of the "People's Choice" award at the National Sculpture Prize Exhibition 2010
An exhibition of the nominated artist's work will take place at The Bluecoat Gallery 13th August- 25 September 2010.
Gallery Representation
Work by Nicolas can be seen at the following venues this year: