In these uncertain times I would like to welcome you to my website should you have any questions about my work or would like to contact me about an initial free consultation to discuss a work for your interior or exterior space then please do drop me a line at moreton.nicolas@gmail.com
Sadly due to Covid-19 all my current events have been cancelled. I was to show work at RHS Chelsea Flower Show, the Mosaic Gallery and at on form 20. However, the good news is that on form will be running an online/virtual exhibition of this event which will be full of interesting articles, films and work to buy.
Hopefully though life will get slowly back to normal and you will be able to see my work for real at The Studio, Messums Fine Art, Marlow and at The Hannah Peschar Gallery in Surrey. Alternatively, you are always welcome to visit my studio by appointment.
May I take this opportunity to wish you well. Be safe and healthy and I look forward to seeing you again sometime in the not too distant future. In the meantime enjoy this little video of a work I was to exhibit at RHS Chelsea Flower Show this year.
Unveiled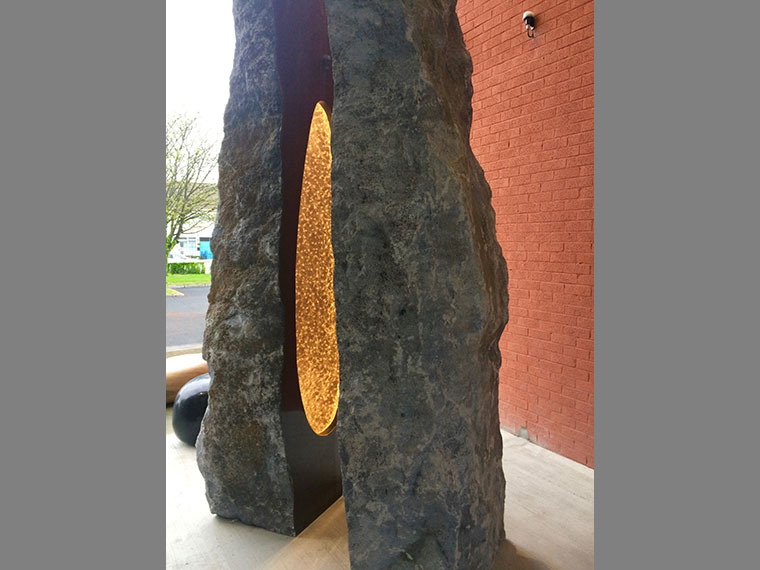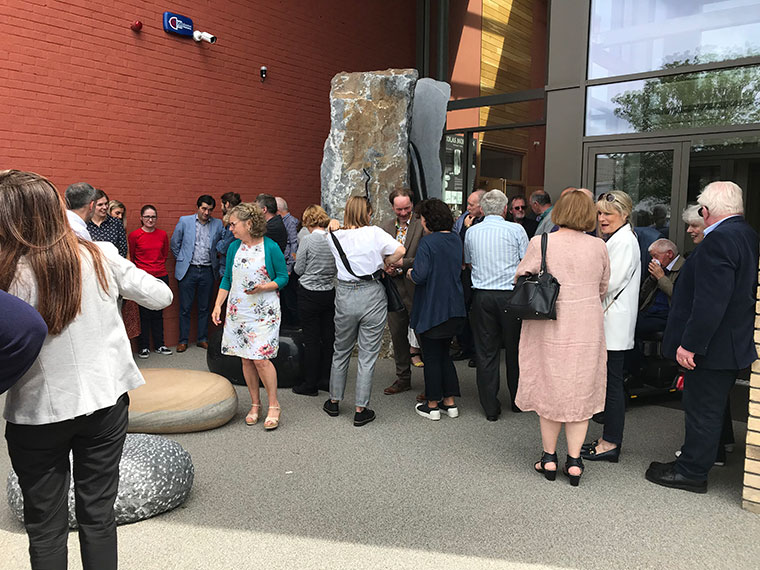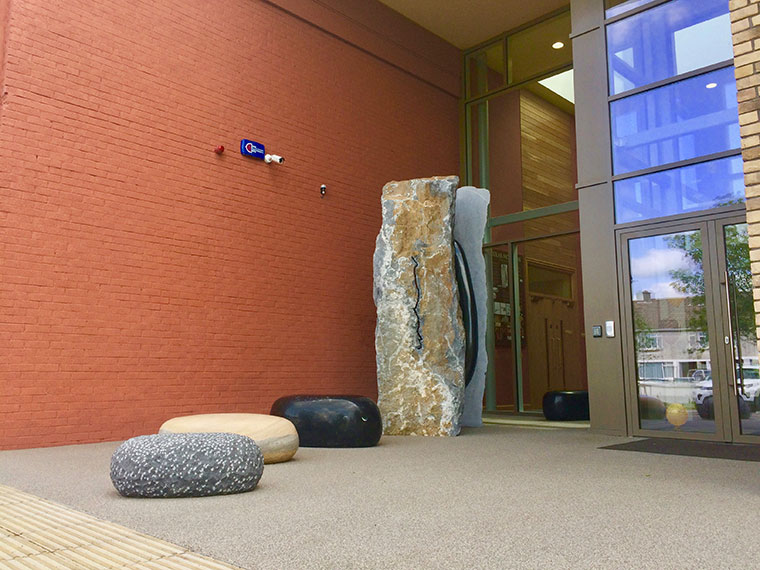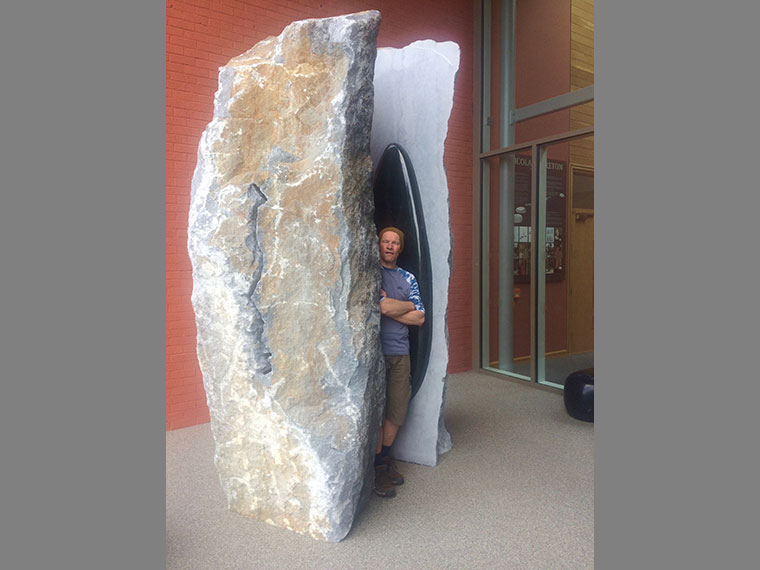 "Pinnacle"
Medium: Kilkenny Limestone, Kilkenny Fossil, Ancaster Weatherbed and Portland Roach Limestone + LED Lighting • Height: 3.3m • There are 7 elements spread over a 10m arc - one stone bisects the front window.
"Working with Nicolas has been such a pleasure. Nicolas has gone above and beyond the initial proposal and has delivered an outstanding sculpture that brings joy daily to our school community. Due to Nicolas's generosity of spirit, we feel that it is more than a piece of Public Art, it is in fact a wonderful gift, one that we are eternally grateful to have received."
"Nicolas Moreton is truly a master of his art; his relationship with stone and how he manipulates and treats it is pure genius. Nicolas is a unique artist and it has been a pleasure and an honour for us to work with him. We are privileged to be able to display his work in our school. The reaction to his sculpture has been overwhelming!"