Works can always be seen at by appointment at:
Messums Fine Art, The Studio, Lords Wood, Marlow, Bucks.
Contact Katie on 01628 486565
or at the artist's studio in Northamptonshire - contact Nicolas on 07966736057
Unveiled
What an amazing experience I have had in the making of "Pinnacle" for Clonkeen College, at Blockrock Co. Dublin. Chosen last October I have selected stones, met some lovely people, and had a great time working in Ireland.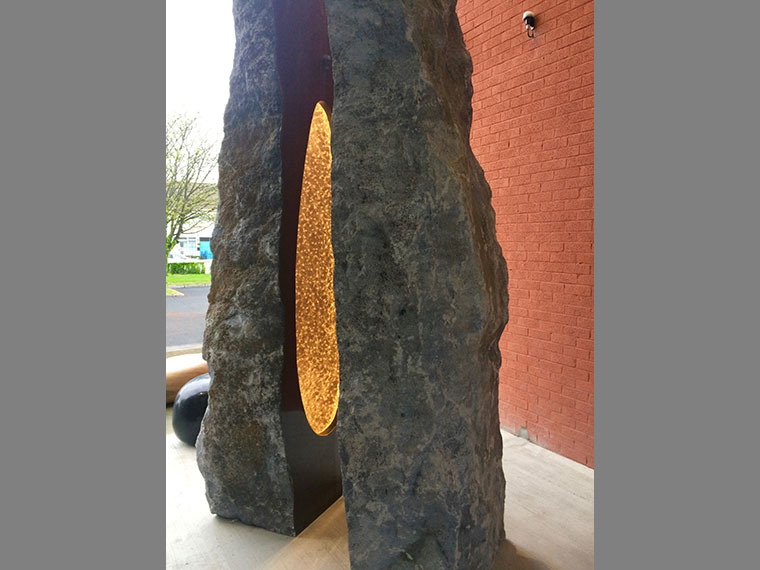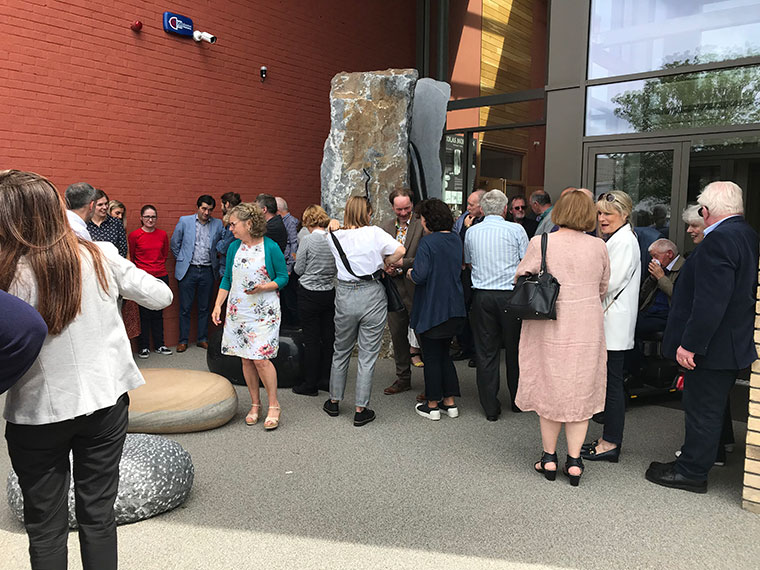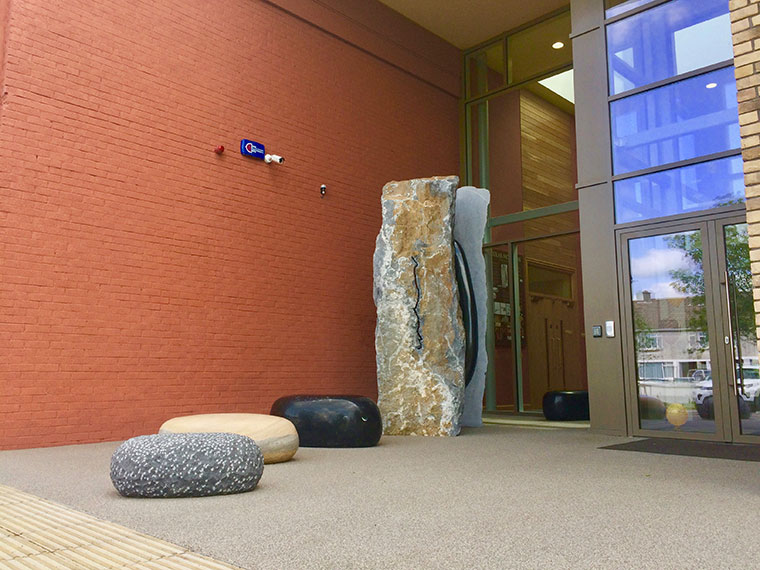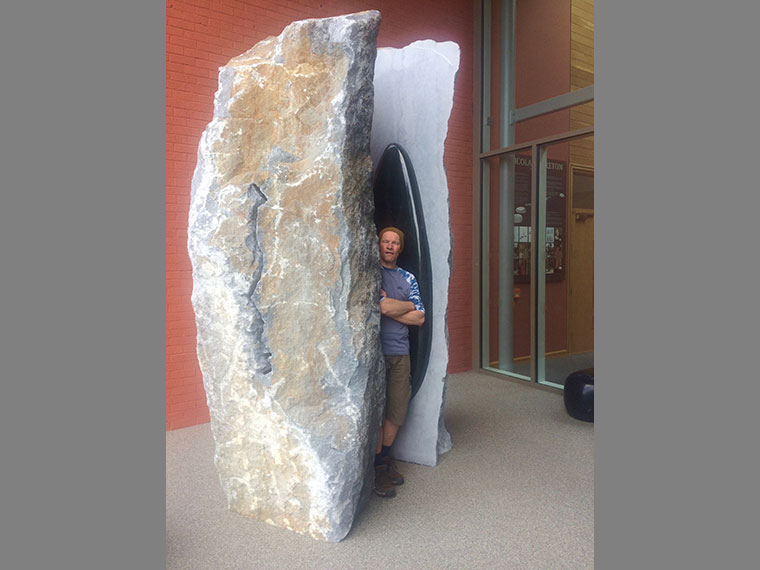 "Pinnacle"
Medium: Kilkenny Limestone, Kilkenny Fossil, Ancaster Weatherbed and Portland Roach Limestone + LED Lighting • Height: 3.3m • There are 7 elements spread over a 10m arc - one stone bisects the front window.
"Working with Nicolas has been such a pleasure. Nicolas has gone above and beyond the initial proposal and has delivered an outstanding sculpture that brings joy daily to our school community. Due to Nicolas's generosity of spirit, we feel that it is more than a piece of Public Art, it is in fact a wonderful gift, one that we are eternally grateful to have received."
"Nicolas Moreton is truly a master of his art; his relationship with stone and how he manipulates and treats it is pure genius. Nicolas is a unique artist and it has been a pleasure and an honour for us to work with him. We are privileged to be able to display his work in our school. The reaction to his sculpture has been overwhelming!"
Chelsea Flower Show
5 Golden Stars! Last year the RHS gave my stand a faultless five stars for my stand. So many people loved the stand that they thought it was a show garden!
The weather was fantastic last year which meant that people had time to enjoy the stand at their leisure. So many new contacts from home and abroad making for a very exciting time. The BBC filmed once again on my stand. Once again I would like to thank all the people that helped me have yet another successful Chelsea and especially to The Bell Plantation for their continued support and to Harrowden Turf for the sponsorship of the grown meadow.
Due to exhibition and project commitments Nicolas did not take a stand at the Chelsea Flower show this year. However, he does have BIG PLANS for 2020 and if anyone would like be a part of something special by sponsoring apart of next years stand then please do contact Nicolas on 07966736057 or by email.